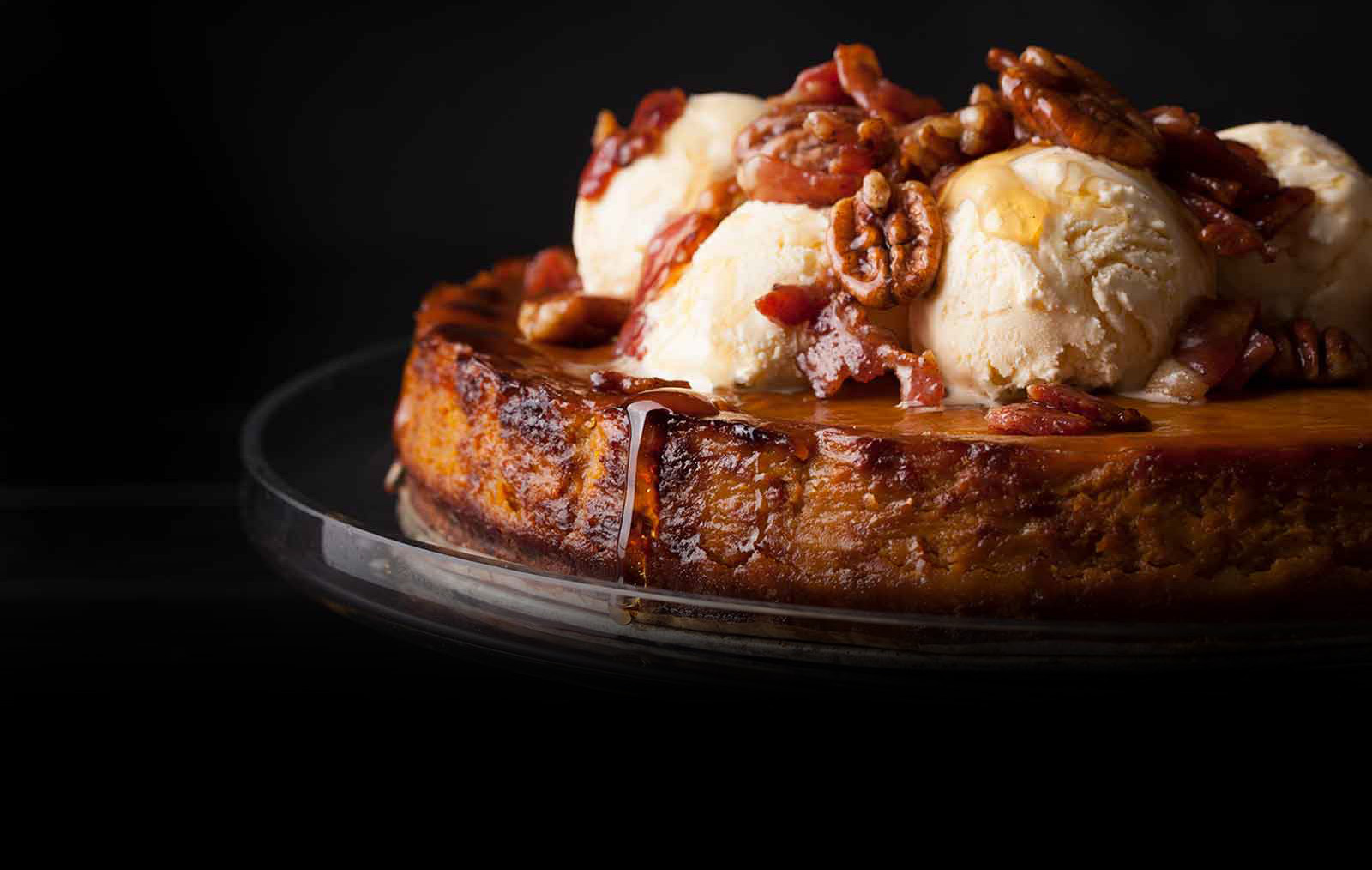 Bacon Pumpkin Pie

Made with Kāpiti Vanilla Ice Cream
A melt in the mouth recipe that diverts from the ordinary. The combination of salty and sweet elements can't be beaten.
Prep Time
1 HOURS 20 MINS
Cook Time
1 HOURS 20 MINS
Serves
12
---
Ingredients
12 scoops of Kāpiti Vanilla Ice Cream
280g brown sugar
210g standard flour
125g unsalted butter, softened at room temperature
1 cup rice (to blind bake)
1 large butternut
2 medium kumara
4 large free range eggs
2 tsp ground cinnamon
1 tsp ground ginger
1/2 tsp ground nutmeg
240ml double cream
4 slices of bacon
70g pecans
2 tsp water
1 generous pinch of salt
1 tsp vanilla essence
---
Method
Preheat oven to 180°C. Line a large roasting dish with baking paper. Line a 25cm cake pan with baking paper and grease with a little butter.
Cut butternut and kumara in half, remove the seeds from the butternut. Place flesh side down on the baking paper and roast for 40-50 minutes. Remove from oven, set aside to cool.
Combine 50g sugar, all flour and butter in a bowl and mix. Transfer into the prepared cake tin and press the dough down evenly and set aside in the fridge.
Scoop out the soft filling from butternut and kumara and whizz in a blender until soft and glossy. In a medium sized bowl add eggs, 200g sugar and spices and whisk quickly until combined. Add cream, mix. Add prepared pumpkin and kumara, mix.
Remove base from fridge and place a sheet of baking paper over the top, along with a cup of rice to blind bake. Press down and bake for 15 minutes. Remove from oven, remove baking paper and rice and pour in pie filling. Return to oven and bake for 1 hour 15mins, until a skewer comes out clean.
Mix 30g sugar, all the water, salt and vanilla essence in a small bowl and set aside. Dice raw bacon and fry with pecans until crisp and golden. Mix into the sugar syrup and set aside on a piece of baking paper to cool and dry.
Serve each slice of pie with a generous dollop of Kāpiti Vanilla Ice cream, topped with bacon and pecan pieces.
Share This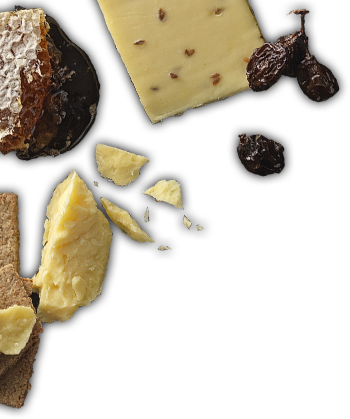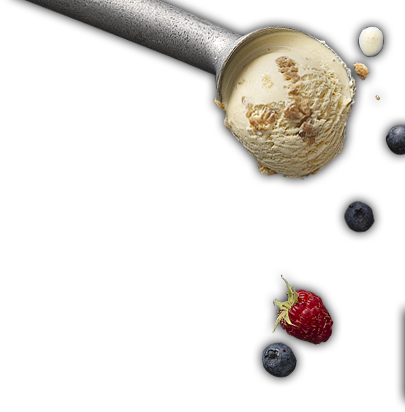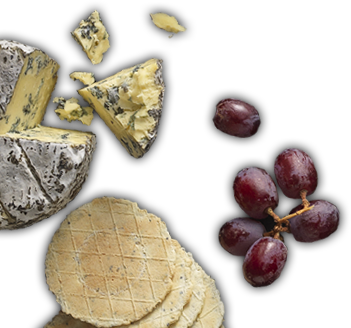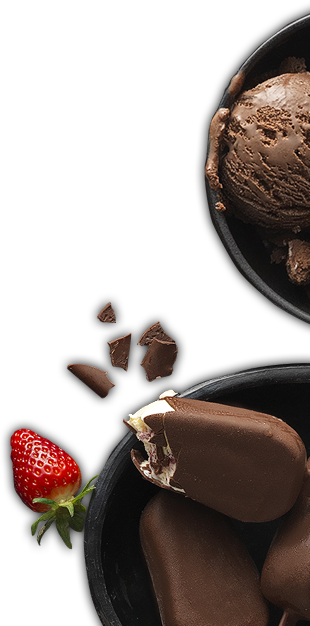 The
Tasting

Board

We are passionate in our pursuit of taste. If you are too, sign up to our 'Tasting Board' for a taste of what we're up to.
Thanks for subscribing to the
Tasting Board!