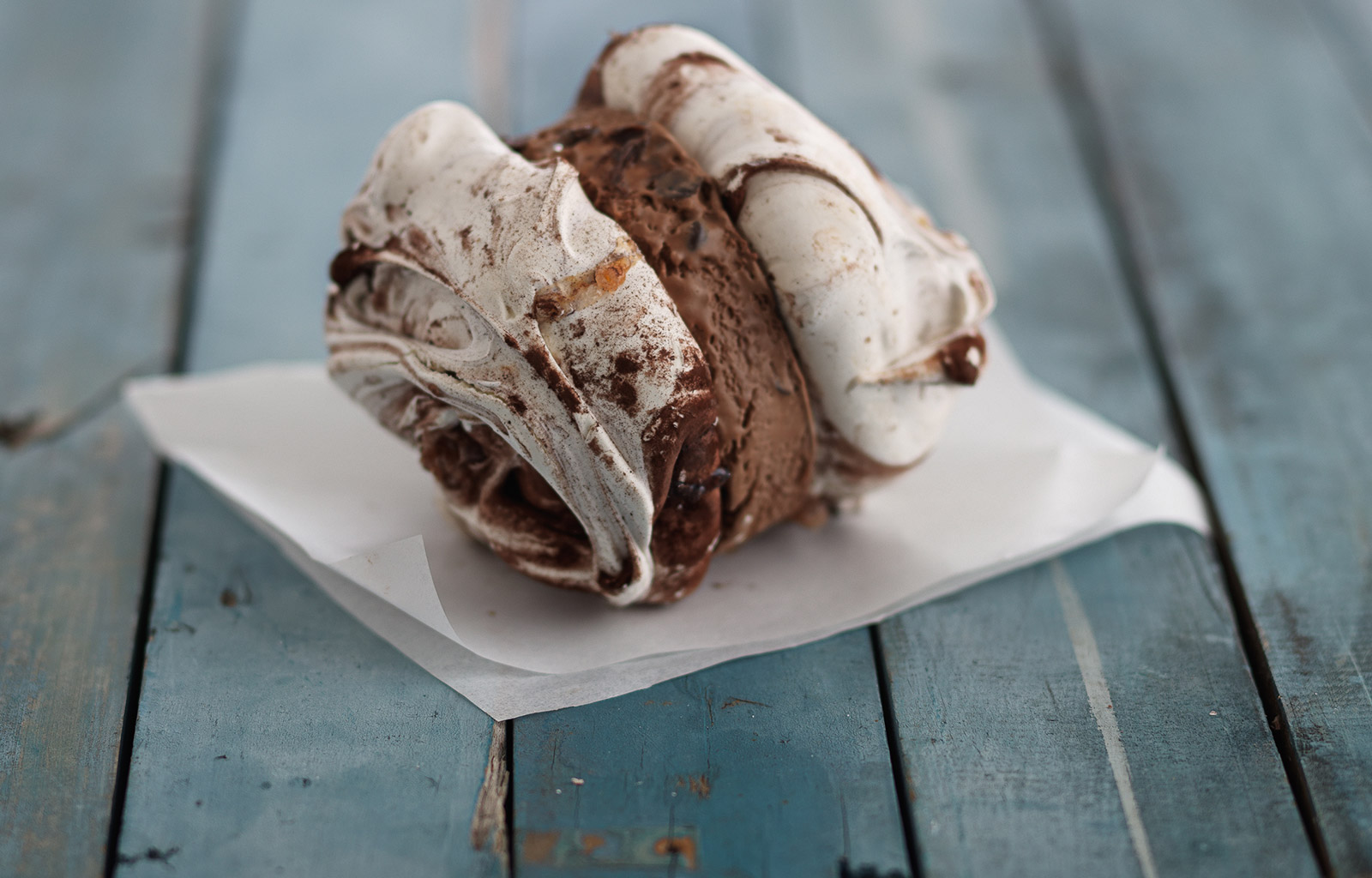 Chocolate Macaroons with Triple Chocolate Ice Cream

Made with Kāpiti Triple Chocolate Ice Cream
With jagged peaks and a marbled colour, these chocolate macaroons are a beautiful mess. Sandwich our Triple chocolate ice cream between them and get stuck in.
Prep Time
15 MINS
Cook Time
20 MINS
Serves
6
---
Ingredients
1 litre Kāpiti Triple Chocolate Ice Cream
4 large egg whites
70g caster sugar
230g pure icing sugar
100g ground almonds
40g cocoa powder 

Pinch of salt 

Non-stick baking paper
---
Method
Pre-heat the oven to 150°C.
Whisk egg whites and caster sugar in a bowl with an electric mixer until stiff peaks form enough to turn the bowl upside down without it falling out.
Continue to whip for one-two more minutes.
Sift the ground almond, icing sugar and salt together in a separate bowl, discarding any almond lumps that are too big to pass through the sieve.
Fold the almond mix into the egg white mixture for approx. 20-40 folds with a rubber spatula.
Sift in the cocoa powder and fold for approx. 10 folds.
The mixture should have a marble quality and be smooth and very viscous, not runny.
Dollop the mixture onto a baking tray, spacing them evenly apart.
Firmly tap the baking tray to stop them from cracking and bake for 20 minutes.
Cool and store until ready.
To serve slice wedges of Kāpiti Triple Chocolate Ice Cream roughly the same diameter as the base of the macaroons.
Pick two similar sized macaroons and sandwich your wedge of Kāpiti Triple Chocolate Ice Cream between them. Devour.
Share This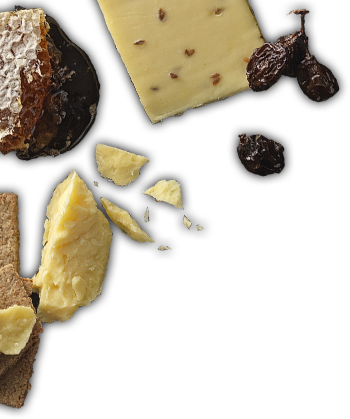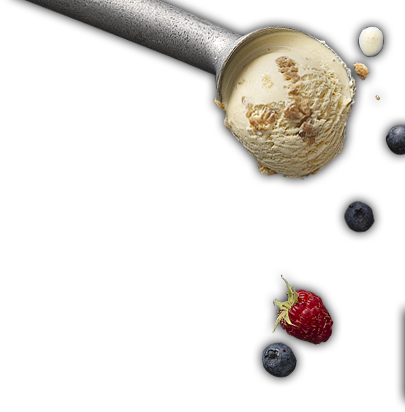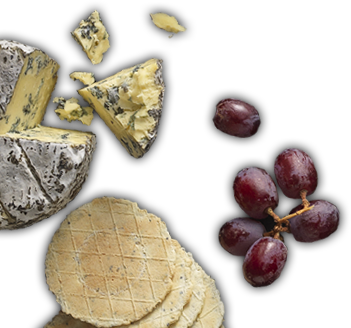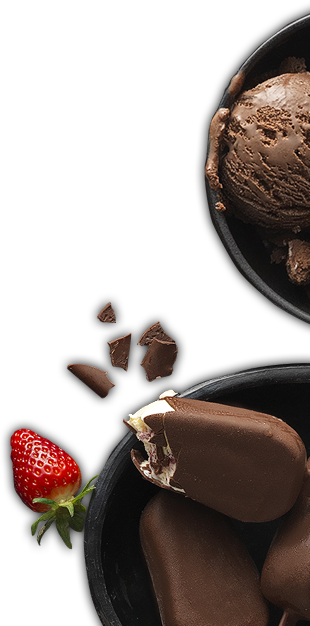 The
Tasting

Board

We are passionate in our pursuit of taste. If you are too, sign up to our 'Tasting Board' for a taste of what we're up to.
Thanks for subscribing to the
Tasting Board!