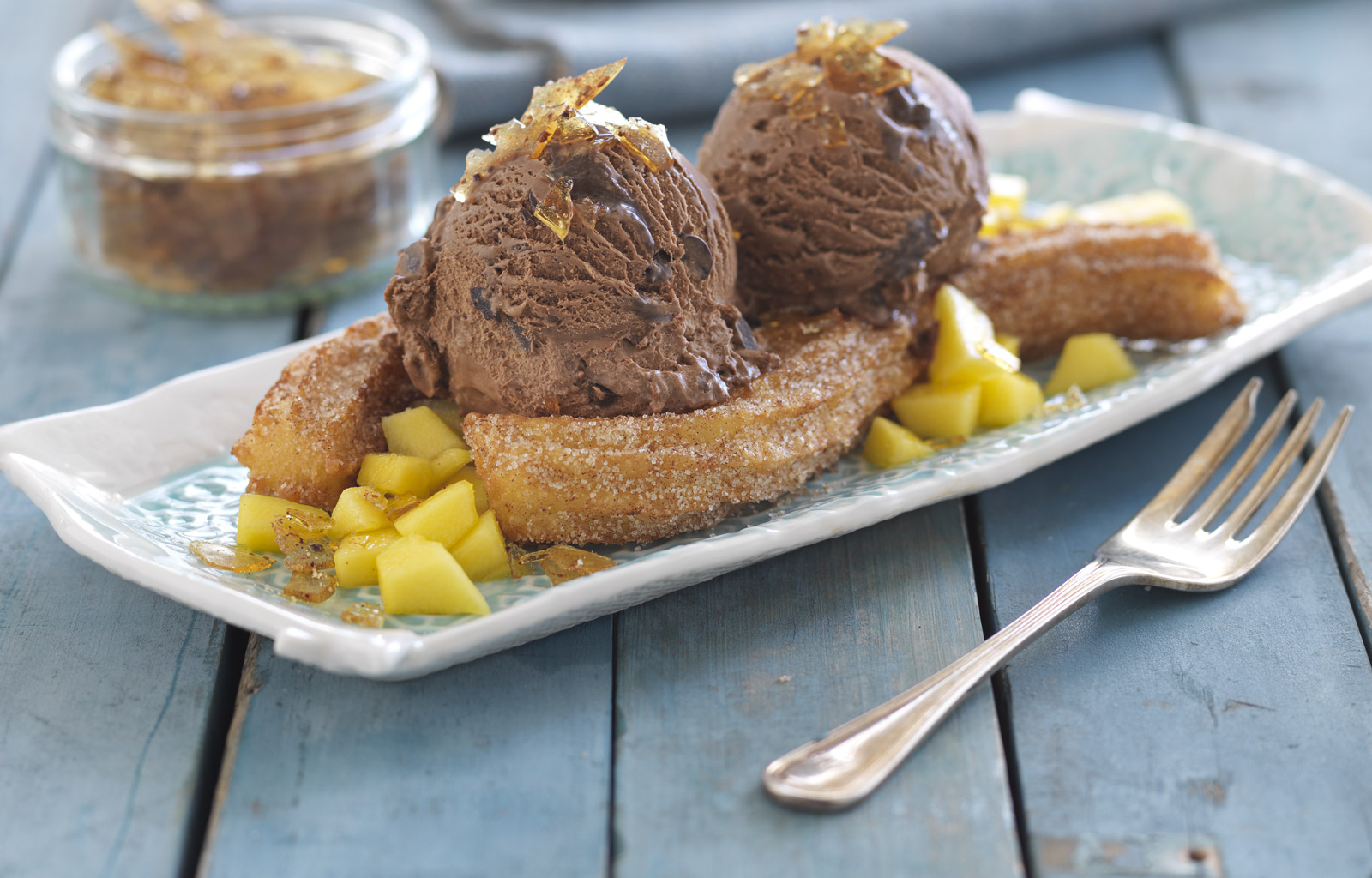 Churros and Triple Chocolate Split with Hot Chipotle Brittle

Made with Kāpiti Triple Chocolate Ice Cream
Chilli and chocolate flavours collide to make this dessert an explosive experience for the taste buds. Churros & triple chocolate split with hot chipotle brittle using Kapiti's Triple Chocolate Ice Cream. If you don't have time to make your own churros, you can substitute with pieces of cinnamon donut. You can substitute chipotle flakes for regular chilli flakes as well.
Prep Time
20 MINS
Cook Time
20 MINS
Serves
---
Ingredients
Churros  
1 cup water
125g unsalted butter
1/4 tsp salt
1 cup flour, sifted
3 eggs, beaten
Sunflower oil for frying 

1/4 cup sugar
1/2 tsp ground cinnamon
---
Method
Combine water with the butter and the salt in a saucepan and bring to a boil over high heat.
Using a wooden spoon, stir in flour.
Reduce the heat to low and stir vigorously until the mixture forms a ball, about one minute. 
Remove from the heat and, while stirring constantly, gradually beat in the eggs, one at a time. Cover and leave to cool. 
Heat about 5 cm deep of oil in a heavy, high-sided frying pan over medium/high heat to 180°C.
Mix the sugar and the cinnamon on a plate and set aside.
Spoon the churro dough into a pastry bag fitted with a large star nozzle.
Squeeze 15cm strips of dough into the hot oil, 3 or 4 at a time and fry, turning them once, until golden brown, about four minutes.
Drain on paper towels then roll them in the cinnamon sugar. 

Brittle & Split  
Line an oven tray with baking paper.
Place sugar and water in a saucepan and bring to the boil stirring constantly until the sugar dissolves.
Boil and do not stir until the mixture turns golden in colour.
Stir in the chilli flakes.
Pour the toffee evenly onto the tray.
Leave five minutes to harden and cool.
Break into pieces and store in an airtight container.
To assemble, place two churros on each plate, top with scoops of Kāpiti Triple Chocolate ice cream, and scatter over the mango and the brittle.
Share This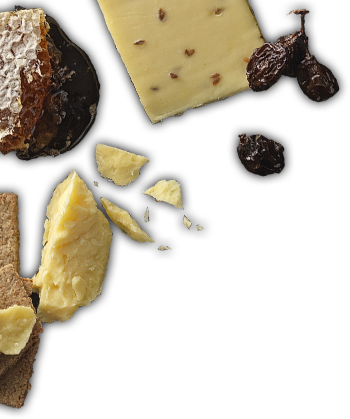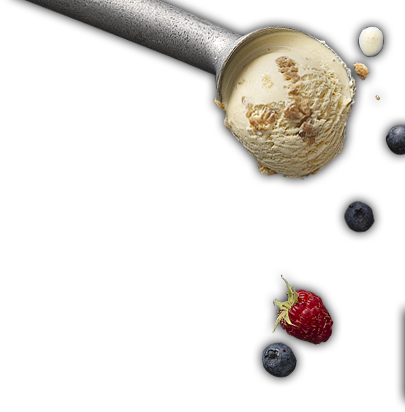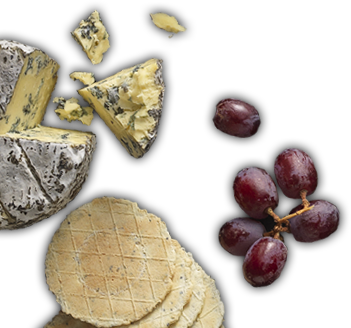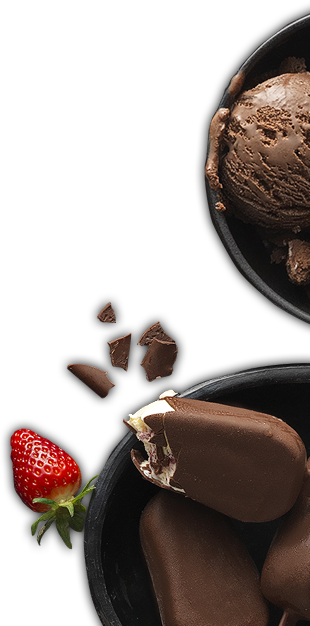 The
Tasting

Board

We are passionate in our pursuit of taste. If you are too, sign up to our 'Tasting Board' for a taste of what we're up to.
Thanks for subscribing to the
Tasting Board!