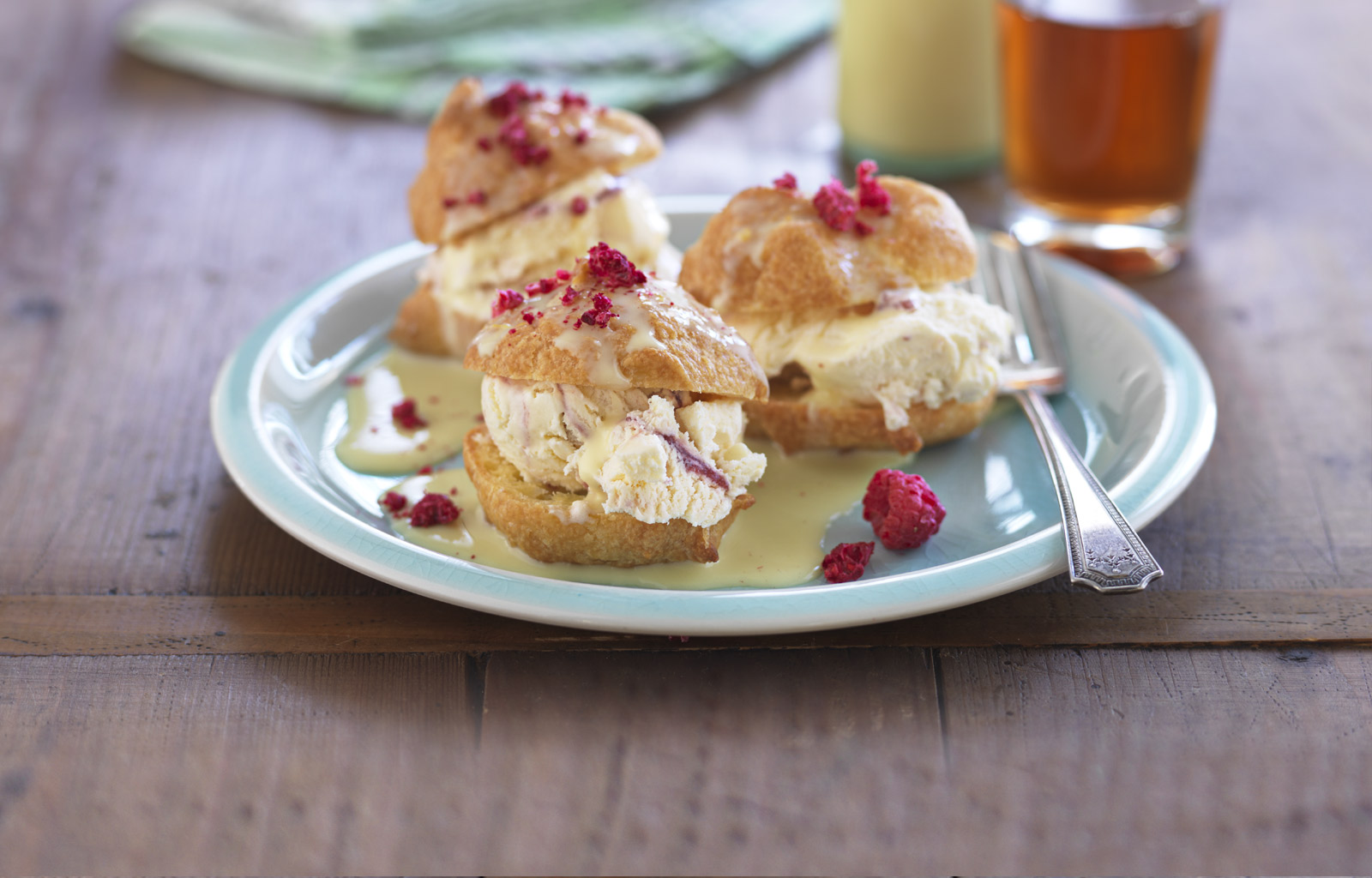 White Chocolate & Raspberry Ice Cream Filled Profiteroles

Made with Kāpiti White Chocolate & Raspberry Ice Cream
Light and crispy profiteroles filled with rich and creamy Kāpiti White Chocolate & Raspberry ice cream and topped with a warm white chocolate & lemon sauce.
Prep Time
20 MINS
Cook Time
1 HOURS 10 MINS
Serves
24
---
Ingredients
Profiteroles  
125g unsalted butter
250ml water
150g flour
Pinch salt
3 eggs
1L Kāpiti White Chocolate & Raspberry ice cream, softened

White Chocolate & Lemon Sauce
250ml cream
2 lemons, zest finely grated
200g white chocolate
1 Tbsp limoncello, optional
---
Method
Profiteroles
Pre-heat oven to 220°C and line two trays with baking paper.
Place the butter in a saucepan with water and bring to the boil.
Add the flour and salt and stir vigorously with a wooden spoon until the mixture is smooth and leaves the sides of the pan.
Remove from heat and beat in the eggs, one at a time, beating well after each addition.
Cover lightly and stand until cool.
Spoon tablespoonfuls of the mixture, onto the trays 4cm apart and bake for eight minutes.
Reduce the oven temperature to 180°C and bake a further 30 minutes.
Remove from the oven and turn the oven off.
Using a skewer, pierce the bottom of each profiterole and place back in the oven for 20 minutes to dry out.
Cool on a rack and store in an airtight container.
To serve, cut the profiteroles in half and fill with a scoop of Kāpiti White Chocolate & Raspberry ice cream, then sandwich back together.
Divide between serving plates or bowls and pour over the warm white chocolate sauce.
Sprinkle with crushed freeze dried raspberries if desired. 
White chocolate & lemon sauce  
Heat the cream and lemon zest in a saucepan to just before the boil.
Add the chocolate and stir to melt through.
Stir in the limoncello if using.
Cool for five minutes before pouring over the profiteroles.
Share This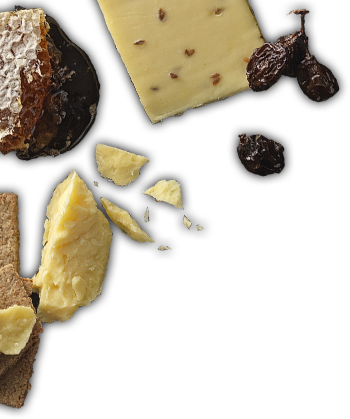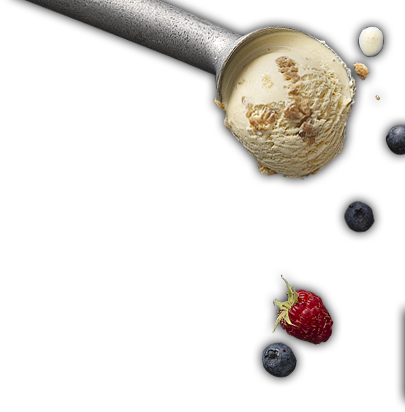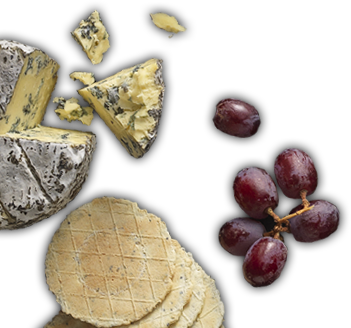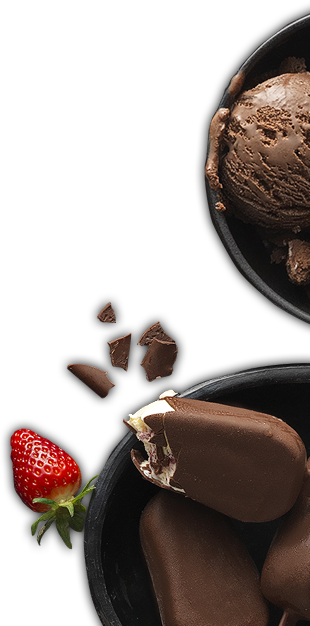 The
Tasting

Board

We are passionate in our pursuit of taste. If you are too, sign up to our 'Tasting Board' for a taste of what we're up to.
Thanks for subscribing to the
Tasting Board!